On July 10, 2023, a volcanic eruption began on the Reykjanes Peninsula, 30 kilometers from Reykjavik. At the end of October, new magma field formed under small town Grindavik.
A volcanic eruption is always a once-in-a-lifetime experience, and Iceland is experiencing the third eruption in the region in several years. It's an incredible sight to watch hot liquid lava flowing out of a volcano's crater.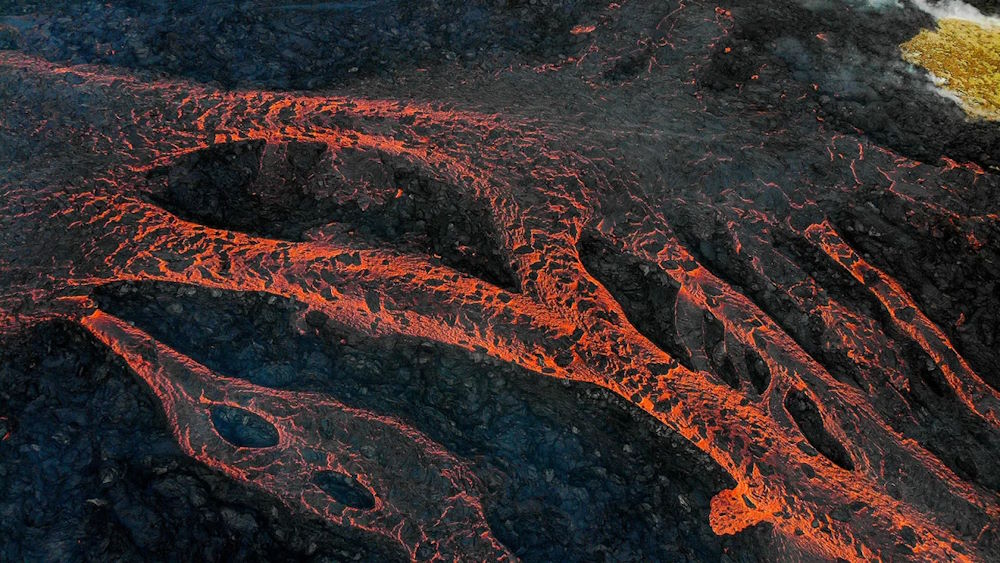 On Monday, July 10, 2023, around 4:40 p.m., a lava flow began to pour out of a 900-meter fissure near Mount Litli Khrutur. A new eruption occurred to the north of the two previous eruptions in the same area. This eruption was predicted and expected by scientists after careful research.
The eruption occurred about 30 km southwest of Reykjavik and does not pose a risk to homes or infrastructure. Fortunately, there was no ash, no disruption to international or domestic flights.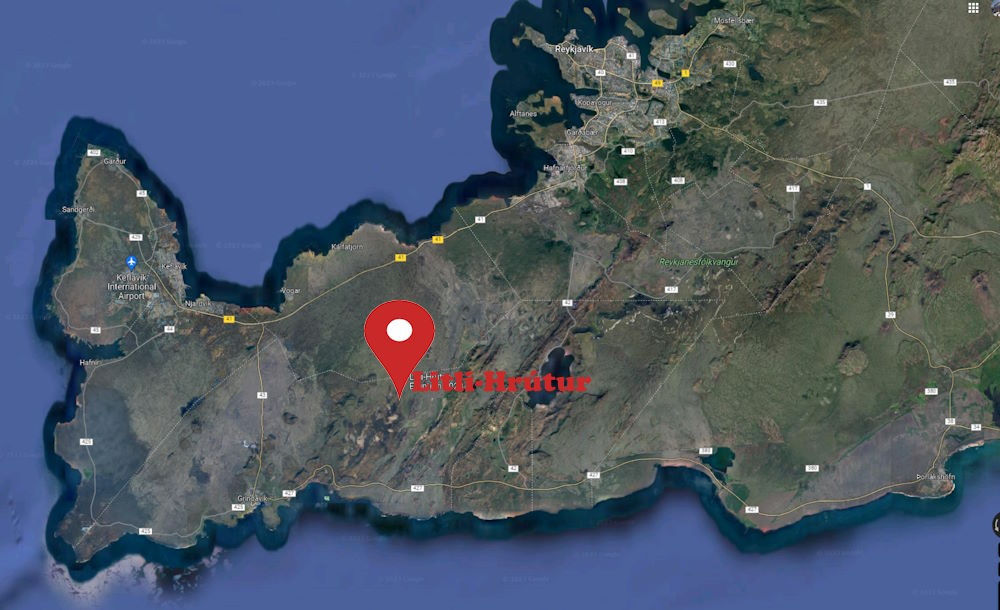 Lava erupts on the Reykjanes peninsula near Litli Hrutur Hill. The volcano has already erupted in 2021 and 2022. Its previous activity, according to volcanologist Thorvald Linklater, was small, compact in size. Iceland is characterized by significant volcanic activity, as there are several mountain-volcanic systems on it.
How long will the eruption last?
This is one of the most frequently asked questions about the current eruption near Litley Khrutur.⁠
The answer is that no one knows. ⁠The first eruption in nearby Fagradalsfjall lasted six months. The second eruption lasted only a few weeks.
The current situation with the volcanic eruption can be observed on online cameras:
Visiting the site of the eruption 2023
Note Access to the site of the eruption is closed until July 15. The Reykjanes police chief decided to close access to the eruption site. This is done to ensure the safety of tourists and rescuers.
After 11 months of sleep, the Fagradalsfjall volcano system is awakening again. Be aware that the eruption site is not a safe place! New erupting fissures and craters can open anywhere without any warning.
Seeing a volcano is impressive, but seeing it up close is rare. The shortest walking route to the site of the eruption is 20 km round trip over rough terrain. The hike takes approximately 6-8 hours, plus the time you spend on site, so think again if you're ready for it. Close to the site of an eruption, visibility can be low and hazardous gas levels can change rapidly and be life-threatening.
Authorities are reminding all tourists to take extra precautions and keep a close eye on the latest weather updates and volcanic emissions. These conditions and the volcano can change rapidly and the area may be closed due to hazardous conditions!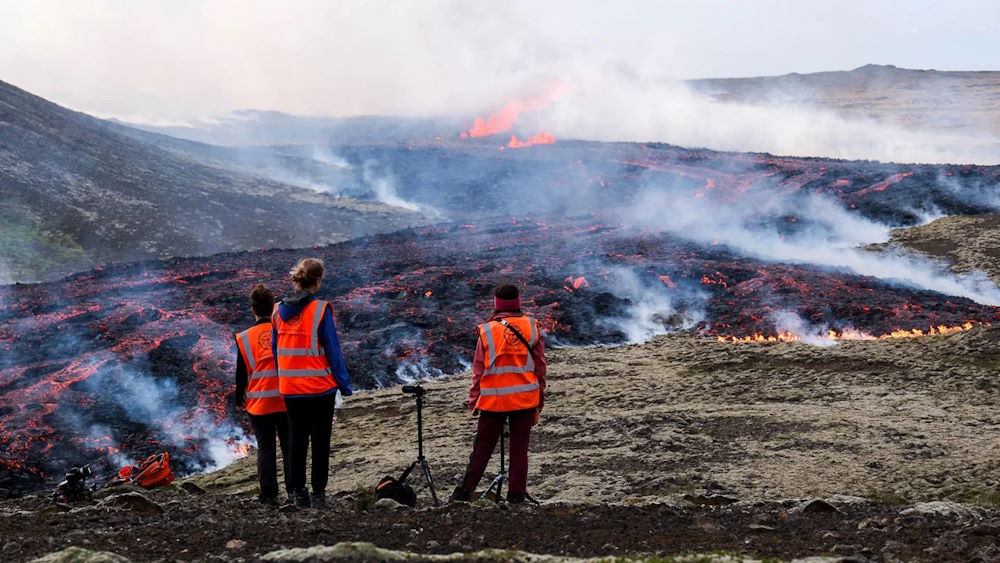 How to get there
The best way to visit the volcano is by car. Parking at the site of the eruption is about an hour from Reykjavik and about 30 minutes from Keflavik Airport. There is NO public transport to the site. There are two paid car parks (P1 and P2), the fee is ISK 1000 and is valid for 24 hours. Fees are paid electronically with detailed instructions on the lots.
You can rent a car even at the last moment at the best prices here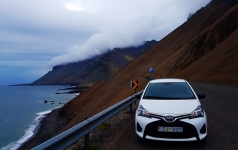 Rent a car in Iceland - how to choose proper car, what is the cost of renting a car, is it worth taking full insurance, where you can drive a car, and where you have t...
Parking P2 is the best for this hike. Look at the map: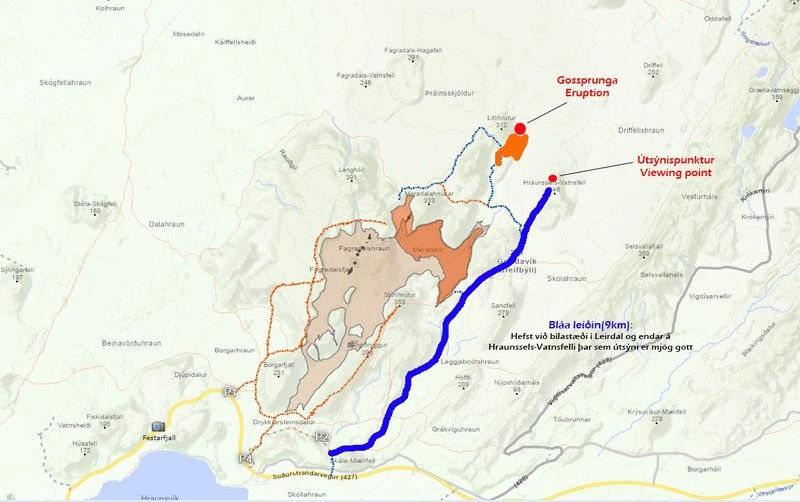 From Reykjavik - Take road 41 towards Keflavik, turn onto road 43 towards Grindavik and follow road 427 until you see the signposts.
From Keflavik - Two routes are available, both passing through Grindavik.
Option 1: Follow road 41 towards Reykjavik, turn right onto road 43 towards Grindavik and follow road 427 until you see parking signs.
Option 2: Along the coast, on road 41 towards Reykjavik, turn right onto road 44 towards Hafnir, continue on road 425 towards Grindavik and follow road 427 until you see the marked parking lots.
Parking along Route 427 and off-road driving are prohibited. The car parks are on private land and the ISK 1000 fee is paid electronically on Parka.is or by scanning the QR code at the car park.
Keep in mind that no services are available at the site of the eruption. Pack up appropriately before setting out on your journey to the eruption site.
Volcano Eruption Guided Tours
It is best to use the services of a guide when visiting the volcano. This will allow you to do it safely, because a guide familiar with the area knows the best viewpoints and routes to them. Tour options can be found here:
https://guidetoiceland.is/book-trips-holiday/nature-tours/volcanoes
New volcanic eruption in Iceland since october 2023
In Iceland, a small fishing town had to be evacuated because there might be a new volcanic eruption. Over 3,000 people had to leave their homes on Saturday November 9. 
The spokesperson for Iceland's Department of Civil Protection and Emergency Management, Jon Thor Viglundsson, said they hope that people can get their most valuable belongings back before anything bad happens.
The Icelandic weather service keeps warning that there's a big chance a volcano might erupt soon.
Since October, there have been a lot of earthquakes in the Reykjanes Peninsula in the southwest part of Iceland. There were even 1,400 earthquakes in just one day at one point!
Because of all this shaking, the town of Grindavik has sunk about three feet, and the roads have big cracks.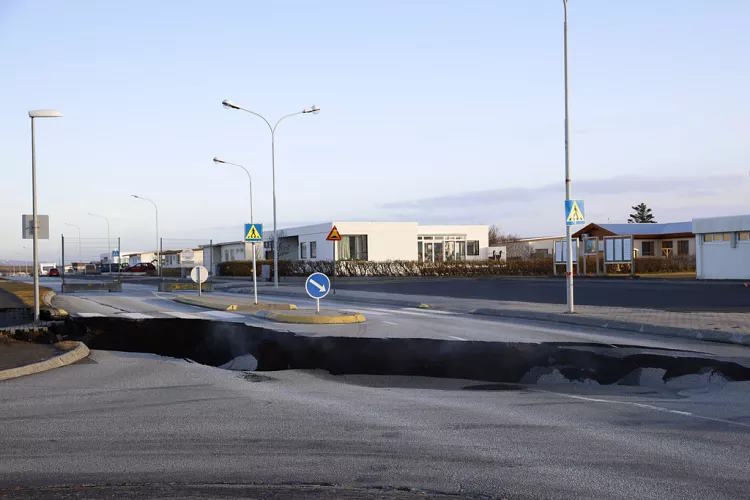 The Blue Lagoon, a famous geothermal spa, closed until November 30 as a precaution due to the risk of a volcanic eruption and the disturbances caused by numerous earthquakes.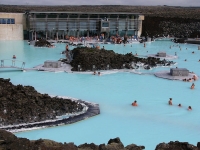 Iceland is a land of stark contrasts, where rugged landscapes and stunning natural wonders coexist in harmony. Amidst the dramatic scenery and otherworldly beauty, the...