Jökulsárlón is a glacier lagoon located in southeastern Iceland, known for its stunning beauty and unique natural features. The lagoon is situated at the edge of Vatnajökull, Iceland's largest glacier, and has become one of Iceland's most popular tourist destinations. Here is everything you need to know about visiting Jökulsárlón.
Location and Access to Jokulsarlon Ice Lagoon
Jökulsárlón Glacier Lagoon is located on the southeast coast of Iceland, approximately 370 km (230 miles) from Reykjavik. There are several ways to get to the lagoon:
By car: One of the most convenient ways to reach Jökulsárlón is by renting a car and driving along Iceland's Ring Road (Route 1). The drive takes approximately 4-5 hours from Reykjavik, depending on road conditions and weather.

By bus: Several bus companies offer daily trips to Jökulsárlón from Reykjavik and other towns along the south coast of Iceland. The bus journey takes approximately 5-6 hours from Reykjavik.

By guided tour: There are numerous guided tours available that offer transportation to Jökulsárlón, as well as other popular attractions in the area. These tours typically include hotel pick-up and drop-off, as well as informative commentary from experienced guides.
It is important to note that road conditions in Iceland can be challenging, especially during the winter months. Visitors should check weather and road conditions before embarking on their journey and ensure that their vehicle is equipped for driving in Iceland's conditions. Additionally, visitors should always follow safety guidelines and respect the environment when visiting Jökulsárlón Glacier Lagoon.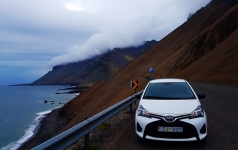 Rent a car in Iceland - how to choose proper car, what is the cost of renting a car, is it worth taking full insurance, where you can drive a car, and where you have t...
Tickets and Visiting Hours
Visiting Jökulsárlón is free of charge, and visitors can explore the area on their own. Boat tours are also available, which take visitors out onto the lagoon to see the icebergs up close. The boat tours cost around 8,000 ISK (approximately $65 USD) per person and run from May to October. The visiting hours of the area vary depending on the season. During the summer months (May to September), the lagoon is open 24 hours a day. In the winter months (October to April), the lagoon is open from 10:00 AM to 6:00 PM.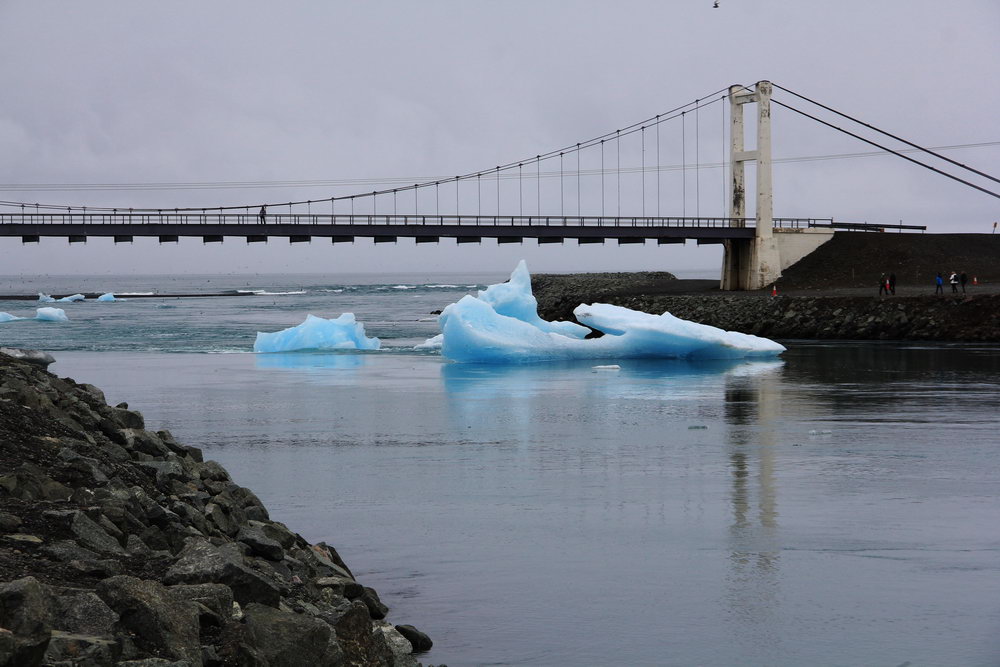 Boat Tours in Jokulsarlon Glacier Lagoon
Boat tours are a popular way to explore Jökulsárlón Glacier Lagoon, offering visitors an up-close and personal experience of the natural wonder. There are two types of boat tours available at Jökulsárlón - amphibious boat tours and zodiac boat tours.
Amphibious boat tours are operated on large, open-air boats that can accommodate up to 30 people. These boats are designed to travel both on land and water, allowing visitors to see the lagoon and its surrounding area from a unique perspective. Amphibious boat tours typically last for 30-40 minutes and cost around 6,500-7,500 ISK per person (around $50-60 USD).
Zodiac boat tours, on the other hand, are operated on small, inflatable boats that can accommodate up to 12 people. These boats are faster and more maneuverable than the amphibious boats, allowing visitors to get closer to the icebergs and wildlife in the lagoon. Zodiac boat tours typically last for 1 hour and cost around 11,000-13,000 ISK per person (around $85-100 USD).
Both types of boat tours are led by experienced guides who provide informative commentary on the natural features and wildlife of the lagoon. Visitors are also provided with warm overalls and life jackets to ensure their safety and comfort during the tour.
It is important to note that boat tours are weather-dependent and may be cancelled due to adverse weather conditions. Visitors should also book their boat tours in advance to secure their spot, especially during peak tourist season.
Overall, boat tours are a fantastic way to explore Jökulsárlón Glacier Lagoon and its surroundings, offering visitors a unique and unforgettable experience of Iceland's natural wonders.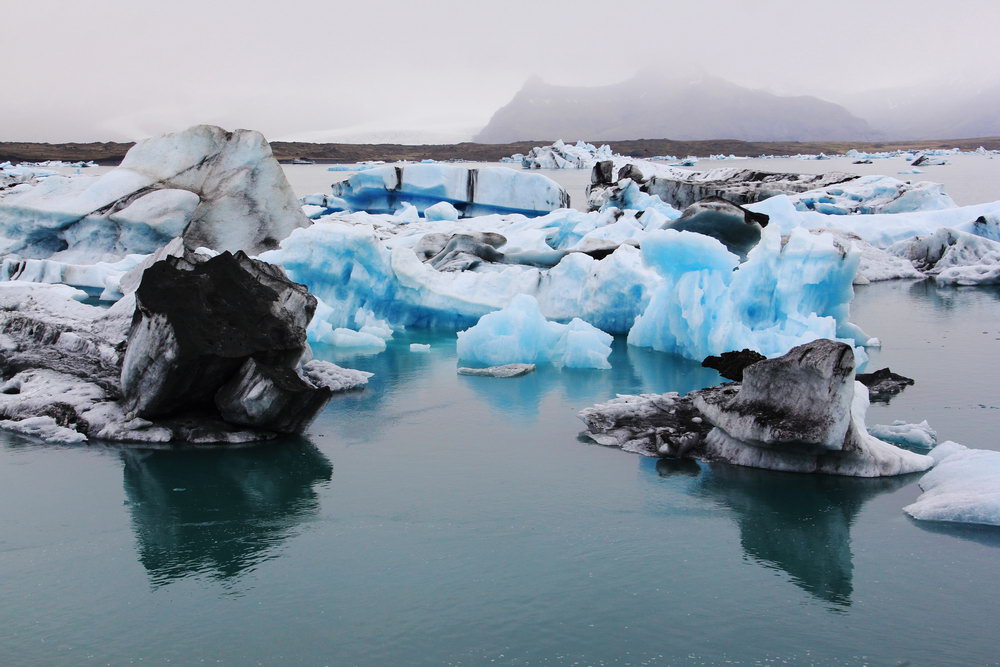 History and Geology - How Ice Lagoon appeared
Jökulsárlón was formed in the 1930s when the Breiðamerkurjökull glacier began to retreat, leaving behind a large lake. Over time, chunks of ice broke off the glacier and fell into the lake, creating icebergs. The icebergs slowly melt and float towards the Atlantic Ocean, creating a stunning landscape of ice and water.
Jökulsárlón is the deepest lake in Iceland, with a depth of over 248 meters (813 ft). The lake is also one of Iceland's largest, covering an area of 18 square kilometers (7 square miles). The icebergs in the lake come in a range of sizes and colors, ranging from crystal clear to blue to black.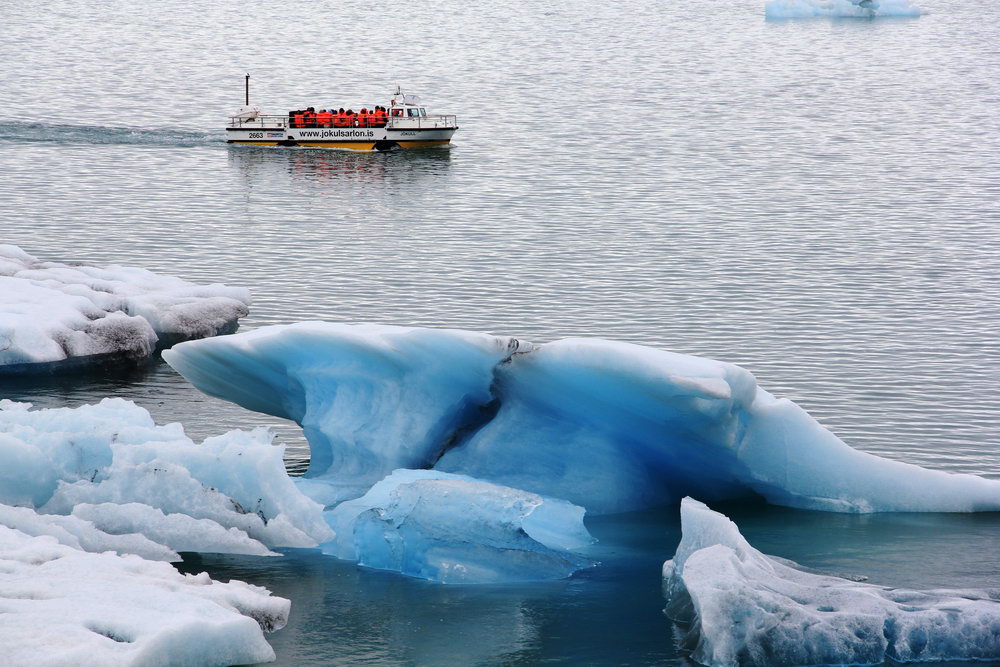 Nearby Attractions
Jökulsárlón is located in a stunning area of Iceland, surrounded by other natural wonders and attractions. One of the most popular attractions is the nearby Diamond Beach, which is located just across the road from the lagoon. Diamond Beach is a black sand beach covered in icebergs that have washed up on shore, creating a surreal and beautiful landscape.
Another nearby attraction is Skaftafell National Park, which is part of Vatnajökull National Park. Skaftafell offers stunning hiking trails that lead visitors through glaciers, waterfalls, and lava fields. Visitors can also take guided glacier walks or ice climbing tours.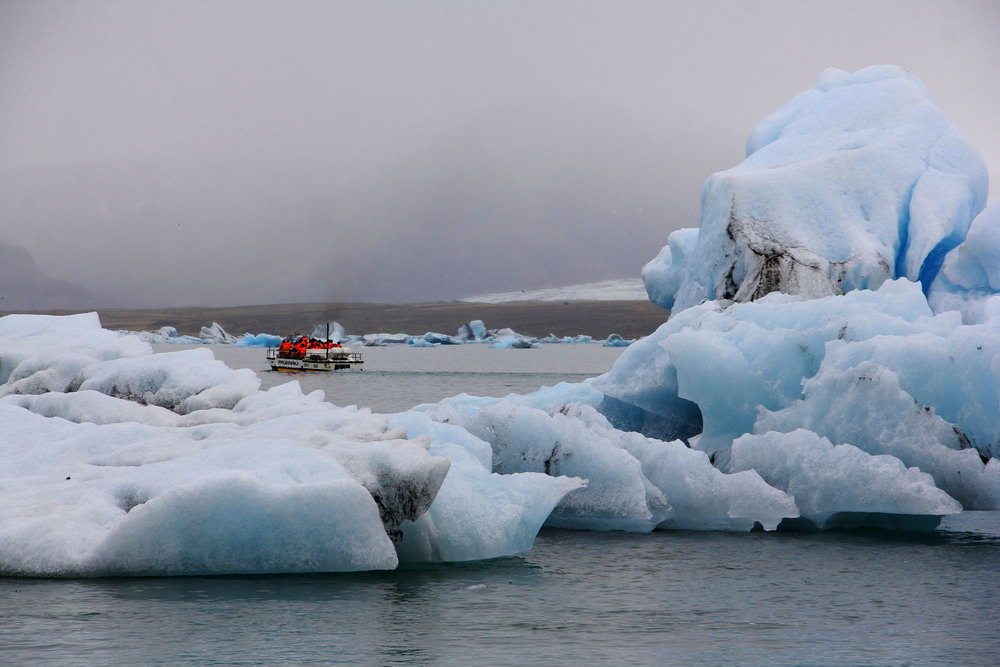 Wildlife Near Glacier Lagoon Jokulsarlon
ökulsárlón Glacier Lagoon is not only a natural wonder but also a thriving ecosystem that supports a diverse range of wildlife in and around its waters. Visitors to the lagoon can often see various species of birds, including arctic terns, puffins, and fulmars, which nest and breed in the area during the summer months.
Additionally, the lagoon is also home to a population of seals, which are known to swim among the icebergs and bask on the ice. These seals are often seen lounging on the nearby shores or playing in the water, making for a delightful viewing experience for visitors.
In the surrounding areas, visitors can also spot reindeer, which are common in the nearby Vatnajökull National Park. The park is also home to a variety of bird species, including golden plovers and gyrfalcons, making it a great place for birdwatchers to explore.
It is important to note that while it can be thrilling to observe wildlife in their natural habitat, visitors should always respect their space and refrain from disturbing them. Visitors should also avoid feeding the animals as it can be harmful to their health and disrupt their natural behaviors.
Overall, Jökulsárlón Glacier Lagoon and the surrounding areas offer a unique opportunity to witness and appreciate the diverse range of wildlife that inhabits Iceland's natural landscapes.
---
In conclusion, Jökulsárlón is a spectacular destination in Iceland, offering visitors a chance to witness the stunning beauty of glaciers and icebergs. With its unique natural features, including the deep glacier lagoon and the nearby Diamond Beach and Skaftafell National Park, Jökulsárlón has become a popular tourist destination in Iceland. Whether you're looking to explore the area on your own or take a boat tour, Jökulsárlón offers an unforgettable experience that will leave you in awe of Iceland's incredible natural beauty. Just remember to take necessary safety precautions and enjoy this magical destination to the fullest!